"Hooked Me": Dwayne Johnson Once Controlled His Shyness While Revealing First Meet With Second Wife Lauren Hashian
Dwayne Johnson is one of the most humble and warm celebrities. His popularity has also made him one of the most well-known entertainers in the world as well. Johnson can also be called a jack of all trades, because of his various ventures in life. He began with a football career, after which he moved to pro wrestling, later acting, and also manages and owns various businesses. 'The Rock' is also widely known for his impressive images.Ranked among one of the highest-paid actors in the world, Johnson made his way up there. He worked hard and earned himself the opportunities he receives. He also calls himself the hardest worker in the room and is rightfully deserving of that title.Dwayne Johnson is a family man as well. He is the father of three daughters, two from his current wife and one from his ex-wife. Johnson is currently married to Lauren Hashian. They tied the knot in 2019. He was previously married to Dany Garcia from 1997 to 2008.
In a video by 'Wired', Dwayne Johnson and Emily Blunt sat together for promoting their film, 'Jungle Cruise'. In that video, 'The Rock' opened up on how he met his wife, Lauren Hashian. When they asked the question, Johnson was quick to answer. He said, "In Boston. We met at a kick-off party." However, Emily Blunt asked him if Hashian was interested in him. Dwayne Johnson then started narrating a story. He said, "Well, the funny story is we started talking, and then she said, 'well listen, it's great to meet you, I'm gonna go.'" Emily Blunt and Johnson then joked about it further. She said, "Hooked you." To this, Johnson replied, "Hooked me." Dwayne Johnson loves to play with his two younger daughters In an interview with Kerry Washington on Jimmy Kimmel Live!, The Rock revealed how his little daughters are upcoming wrestlers. He shared how much they loved seeing The Rock wrestle. The Brahma Bull stated how much his daughters love to see him wrestler and how it's a completely different timeline for them.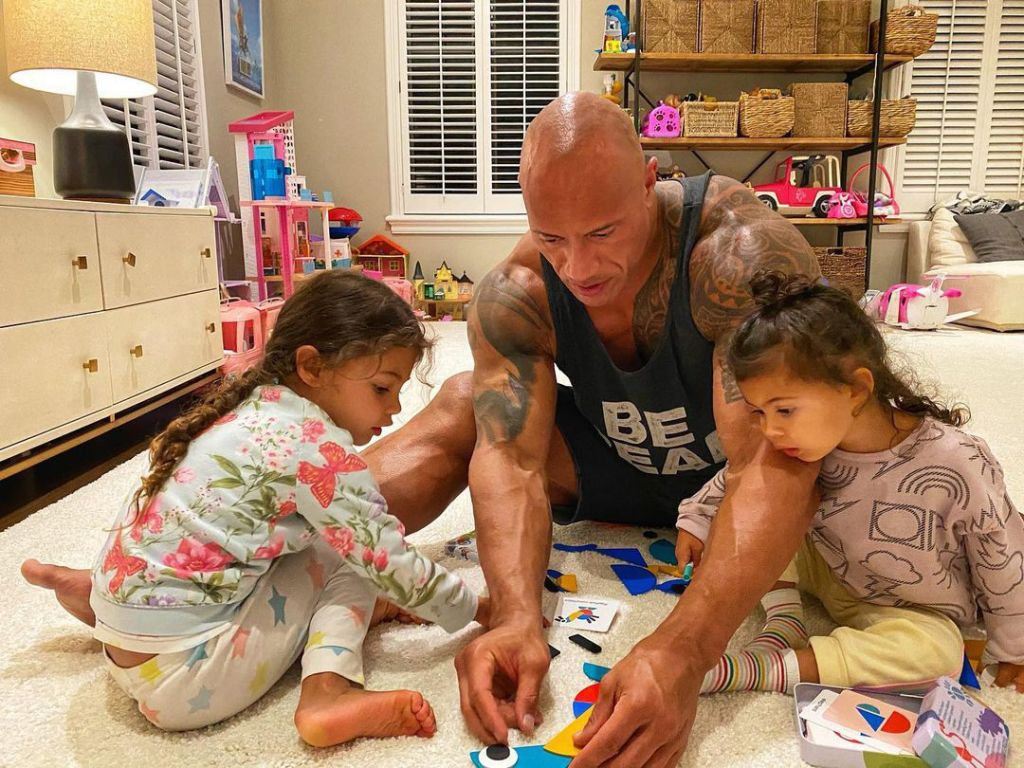 The Rock's eldest daughter, Simone Johnson, is also a wrestler in the making and she is currently training at the WWE Performance Centre. She has also changed her in-ring name to Ava Raine, and her debut might not be far away.The Former WWE Champion claimed that his daughters are fascinated with seeing him in old matches, and they love jumping off the couches and on him. The Brahma Bull, who himself used to be a terror for his opponents, has now fallen victim to his two little daughters.