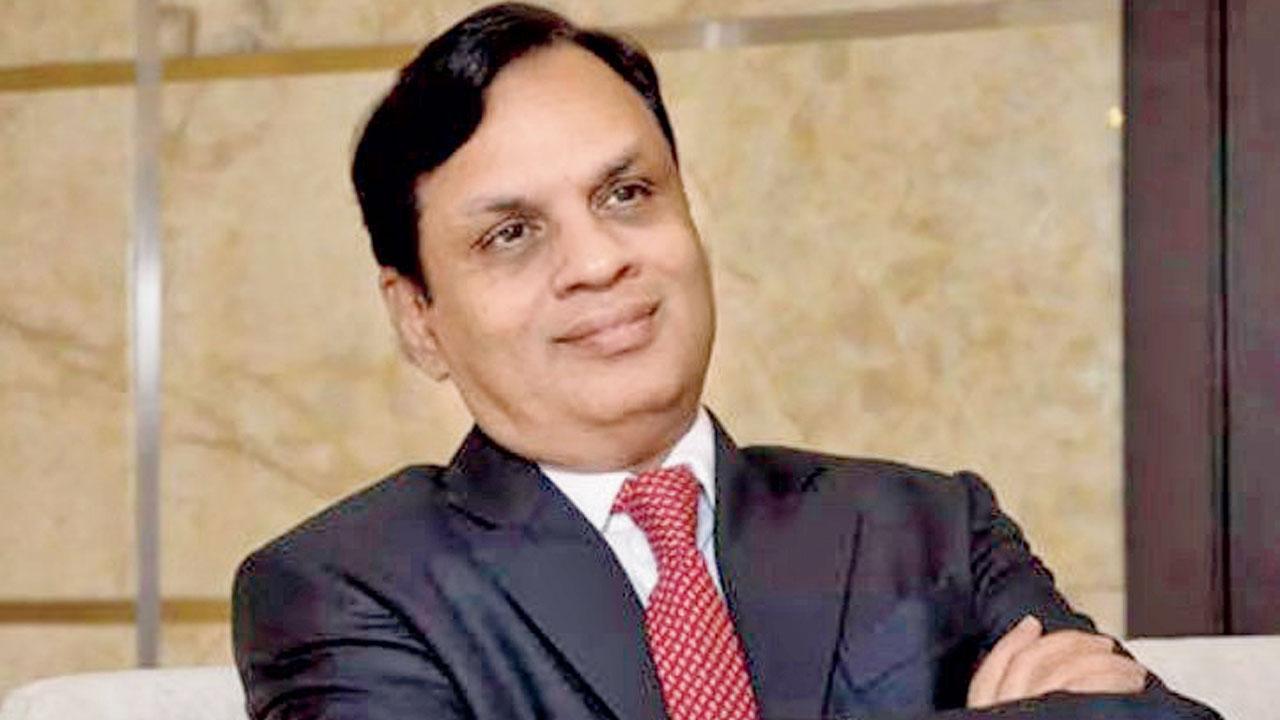 On Thursday, a special court rejected Videocon founder Venugopal Dhoot's statement that his arrest by the Central Bureau of Investigation in the alleged loan fraud involving the former ICICI Bank The CEO and MD Chanda Kochhar was illegal.
The CBI court also rejected the applications of Chanda Kochhar and her husband Deepak Kochhar for food, beds, mattresses and chairs for the home.
The court ordered the prison authorities to provide them with dietary food in consultation with the medical officer.
The Kochhars were arrested by the CBI on December 23, while Dhoot was arrested three days later. All three are currently in judicial custody.
Dhoot had contested his arrest on the grounds that it was illegal and sought an immediate release from the case.
His lawyer, SS Ladda, along with lawyer Viral Babar, argued that Dhoot was arrested only because the investigating officer was pressured after the arrest of the Kochhar couple.
During the Kochhars' first pretrial hearing, their lawyer questioned why Dhoot had not yet been arrested, said the lawyer for the founder of the Videocon group.
The Kochhars were afraid Dhoot would become an approver, attorney Ladda said.
Also Read: Videocon Loan Case: The Rise And Fall Of Venugopal Dhoot
The Kocchars' attorney made sure that it was noted on the remand warrant that Dhoot had not been arrested, which put pressure on the investigating officer that led to Dhoot's arrest, he said.
Special Judge MR Purwar, however, found no merit in the arguments and rejected Dhoot's guilty plea.
The CBI named Chanda Kochhar, Deepak Kochhar and Venugopal Dhoot along with Nupower Renewables (NRL) managed by Deepak Kochhar, Supreme Energy, Videocon International Electronics Ltd and Videocon Industries Limited as defendants in the FIR registered in 2019 under sections of the Code Indian Penalty. related to conspiracy to commit a crime and provisions of the Corruption Prevention Law.
The CBI alleged that ICICI Bank sanctioned credit facilities to the tune of Rs 3,250 crore to Videocon Group companies in violation of the Banking Regulation Act, RBI guidelines and the bank's credit policy.
It further alleged that as part of the quid pro quo, Dhoot made an investment of Rs 64 crore in Nupower Renewables through Supreme Energy Pvt Ltd (SEPL), and transferred SEPL to Pinnacle Energy Trust managed by Deepak Kochhar through a circuitous route between 2010 and 2012.
This story comes from a third-party syndicated feed, agencies. Mid-day does not accept any responsibility or liability for its reliability, correctness, reliability and data of the text. Mid-day management/mid-day.com reserves the sole right to modify, remove, or remove (without notice) content at its sole discretion for any reason.